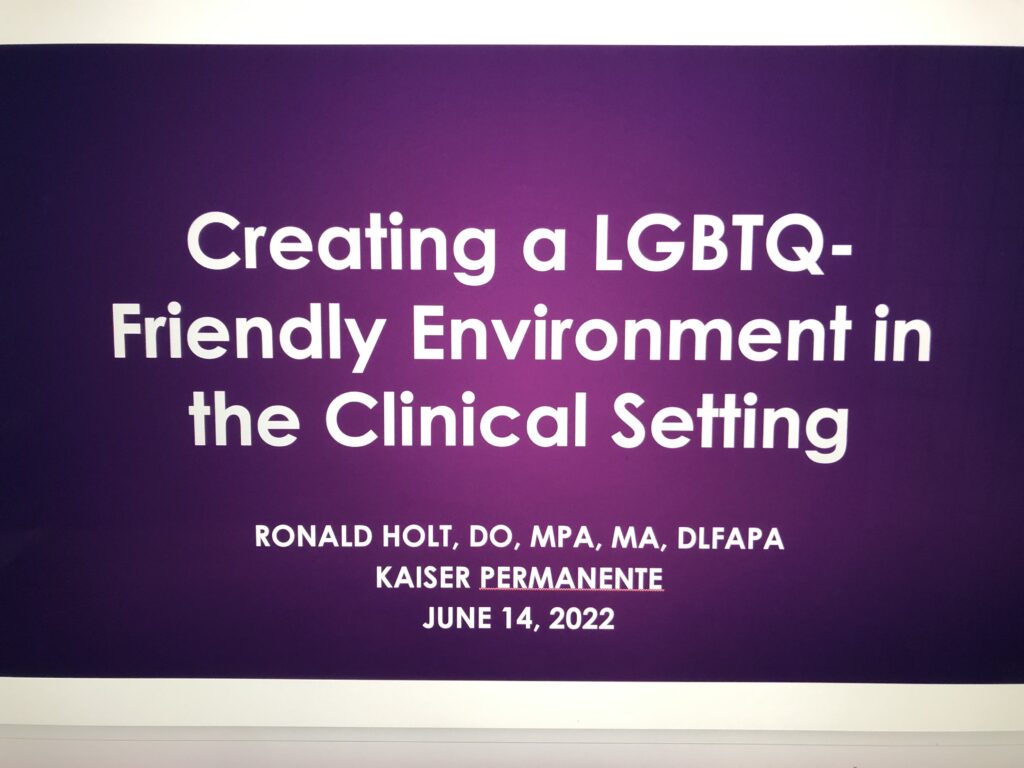 On June 14, Dr. Holt had the honor of remote presenting to Kaiser Permanente's GSAA Region.
This lunchtime session dove into how to make the healthcare setting a safe and welcoming environment for LGBTQ+ patients, including the impact of the waiting room, intake forms, and patient interactions. In addition to discussing what LGBTQ+ patients are at higher risk for, we discussed how to start conversations on sensitive topics, such as sexual health, trans health, coming out, and LGBTQ+ suicide risks.
The zoom audience of 55 consisted of KP physicians and staff who were interested in learning more about LGBTQ+ health.