Queer in the Cornfields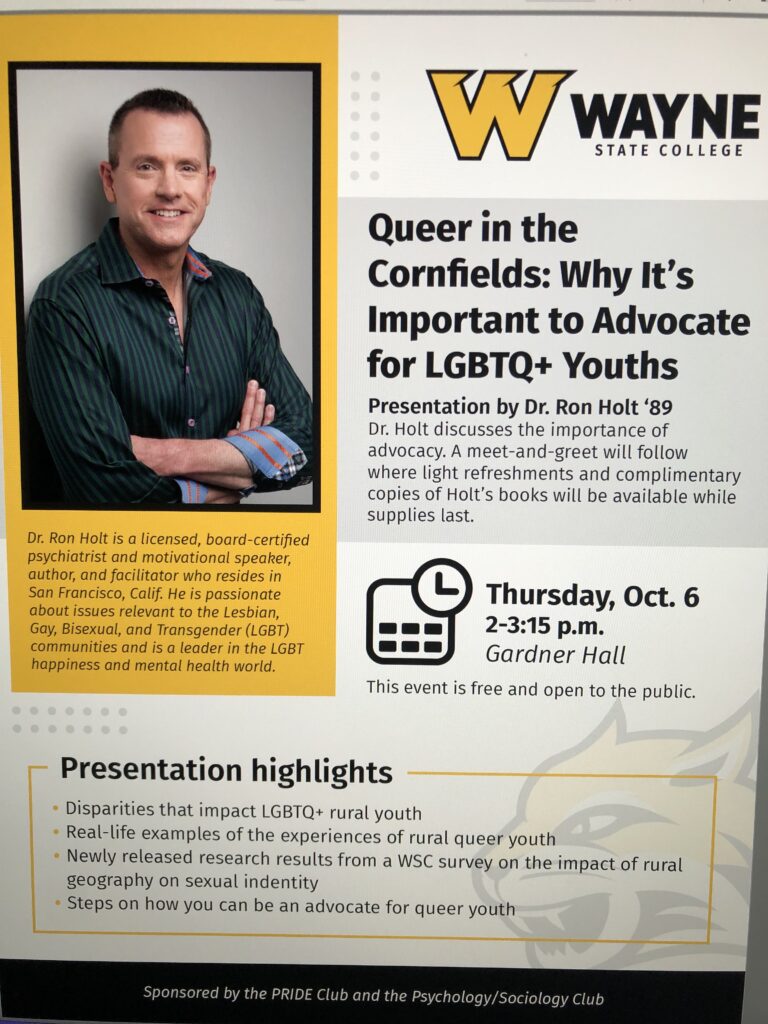 On October 6, Dr. Holt presented on the Wayne State College campus about the importance of advocacy for LGBTQ+ Youths. Presentation highlights included the discussion of disparities that impact LGBTQ+ rural youth, real-life examples of the experiences of rural queer youth, newly released research results from a WSC survey on the impact of rural geography on sexual identity, and steps on how to be an advocate for queer youth.
The audience of over 60 attendees included students, faculty, staff, administration, and community members.
Complimentary copies of Dr. Holt's books were made available after the presentation.